02

03 04 05 15 16 19 20 21 22 23 24 25 26 27 28 32 33 34


It is cold in North Carolina!

As I am writing this the temperature is hovering around freezing and it is a shock to the system.

Just a few days ago I was running around with no socks or coat and today (and yesterday) I am pulling on turtlenecks, sweaters, and big fuzzy socks left over from my years living in Pennsylvania.

The cold got me thinking of soup.

It's funny when I lived in Pennsylvania I really was not a fan of soup and never ever made it.

Now living in North Carolina I crave soup and make it every few weeks…strange.
Today I made Buffalo Chicken Soup.

I LOVE Buffalo Wings and all things to do with Buffalo Wings.

I went to college in Syracuse, NY and was introduced to wings at The Varsity on Marshall Street ("Chris your wings are ready"….sorry, flashback to eating wings there).

I am a huge fan of blue cheese with the wings (and blue cheese in general) and have a problem when someone tries to give me Ranch dressing with them (I also can't stand Ranch dressing so that's a big part of the problem) and I like them hot (not as hot as when I was in college, my stomach is getting old).

The original recipe I found on
Mother Thyme
blog.

I changed it up to suit my taste.

You can adjust the heat by adding more Wing Sauce or serve it with wing sauce so everyone can adjust their own heat level.

I also serve it with blue cheese crumbles and a crusty bread.

Enjoy but don't make it too spicy so you have a Sweet Morning!!!
Buffalo Chicken Soup
3 tbsp butter
½ onion, diced
2 ribs celery, chopped
1 garlic clove
¼ cup flour
2 cups milk
2 cups chicken broth
Shredded chicken
¼ cup hot sauce
Crumbled blue cheese
Melt butter in large sauce pot on medium heat. Add onion, celery & garlic and cook until tender, about 10 minutes. Add in flour & stir until combined. Slowly add in milk, stirring well. Add chicken broth. Stir in chicken and hot sauce & cook until chicken is heated. Turn to low & simmer at least 20 minutes.
Serve with blue cheese to sprinkle in bowls.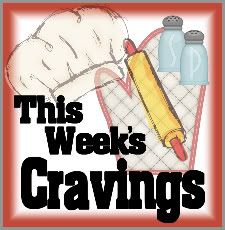 Find this recipe and other soup recipes at this Linky Party

Labels: blue cheese, buffalo chicken, buffalo chicken wing soup, chicken, main dish, soup

35 36 37 38